Rubber Capsule Grout Gauge
The Budenberg model 202 Pressure Guage has impressive technical specifications and a wide range of standard features that make the 202 Rubber Capsule Gauge the obvious choice for a wide range of process and engineering applications.
The Model 202 Rubber Capsule Gauge encompases all the above and by fitting the Gauge with a suitable Viton Sac, the pressure gauge can be used to measure pressures of media that would normally block the inlet of a standard pressure gauge.
Typical applications are effluent disposal, solidifying media such as fatty foodstuffs, and grout. Paper stock is renowned for blocking instrumentation and this is a simple solution.
Accurate pressure readings of such applications with sudden pressure surges can be accommodated with a viscous damped movement and a snubber.
contact us for pricing and availability of the Budenberg 202 Pressure Gauge.
The Budenberg 202 Pressure Gauge is suitable for the following applications / industries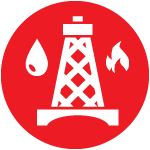 Budenberg 202 Specifications
Size

Mounting

Case & Bezel

Rugged one-piece full Safety Pattern case to S3 standard with a solid baffle partition wall and full blow out back manufactured in 1.6mm thick, 316L stainless steel.

Scale Ranges

0 to 1 bar up to the maximum for the measuring element Equivalent units of pressure / vacuum available

Single and dual scales are available

Pressure Element

≤80 Bar – 316 Stainless Steel Bourdon Tube

Pressure Connection

Other connections are available upon request.

Overload

Units withstand overload pressure up tot 130% of FSD

Overload & vacuum stops are fitted on the movement

Accuracy Class

CL:1 1.0% of FSD as defined in EN837-1

Option: 0.5% of FSD as defined in EN837-1

Temperature

Options: for lower or higher operating temperatures

Temperature Effect

Variation in indication caused by temperature shall not exceed

+

0.04 x (t2 - t1)% of the span where:

t1 is the reference ambient temperature in degrees celsius

t2 is the ambient temperature in degrees celsius

Environmental

IP67 as defined in EN 60 529

Certification &

Traceability

Individually calibrated with a unique serial number printed on the dial.

Certificate of Conformity traceable to National Standards is supplied

Available Certification: BS EN 10204 3.1B Material Certification

Point to Point Test Certificate

All instruments are individually calibrated and have a unique Serial Number printed on the dial.

Safety

All units are manufactured to comply with EN837-1, S3 Specification and other regulatory standards including PED.
Classic 202 Series Dial Specifications
Size

100mm (4")

150mm (6")

Dial

White Anodised Aluminium marked in black finish

Pointer

Stainless steel coloured black

Options: Micrometer adjustable pointer

Movement

Stainless steel construction

Options: Viscous damped movement to overcome the effects of minor pressure pulsations

Window

3mm Laminated Safety Glass (standard)

Option: Acrylic Plastic Window
202 Pressure Gauge Specification Sheet Download
To view all the information on the Budenberg 202 Pressure Gauge you can download the data sheet here