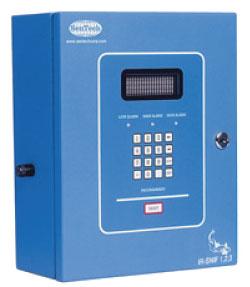 Single Zone Refrigerant Loss Monitors
The Environmental System IR-SNIF-1,2,3 monitors by SenTech are "Early Warning" loss detection monitoring systems that have been designed specifically for refrigerants.
SenTech IR-SNIF-1,2,3 monitors provide compliance with ASHRAE Standard 15.
The IR-SNIF-1,2,3 systems are based on an advanced infrared technology that can detect multiple refrigerant types at concentration levels as low as ten part per million (PPM).