November 2018 Specials
Honeywell Rescue Master - Complete Kit

$999.00

+ gst ($1098.90 inc gst)
(RRP $1851.25 inc gst)

save $752.35 inc gst
Tripod 9ft

with Carry Bag

$999.00

+ gst

($1098.90 inc gst)
(RRP $1210.00 inc gst)

save $111.10 inc gst
Confined Space Harness with quick release buckles

$120.00

+ gst ($132.00 inc gst)
(RRP $162.80 inc gst)

save $30.80 inc gst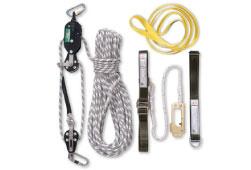 Rescue Master Complete Kit
RRP $1851.25 inc gst
Rescue Master complete kit containing:
• Raise and lower pullies with a 3:1 ratio
• 45 mtrs of Kernmantle rope
• webbing tie off adaptor
• waist belt with rope grip & chest strap for rescue
Kit is packed into a carry back pack.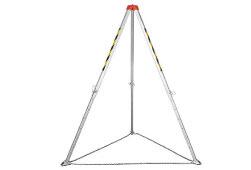 TM-9 Tripod
RRP $1210.00 inc gst
The TM-9 is an Aluminium Confined Space Tripod that is a multi-functional power package on three legs. It is ideal for lifting loads, assisting in access to confined spaces, as well as for securing and rescuing people. The tripod offers complete safety without having to be anchored to the ground. Comes with carry bag.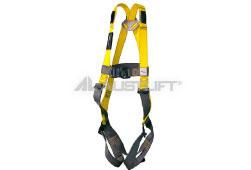 Confined Space & General use Harness
RRP $162.80 + gst
Full body harness. Adjustable shoulder, chest and leg straps. Confined space loops and quick connect buckles. Suspension trauma relief straps included. Certified to AS/NZS 1891.1
• Large permanently upright D-ring fall arrest rated.
• Small chest D-ring attached.
• Quick Release Buckles connection.
• Confined Space Shoulder Loops.
• Certified & Approved to AS/NZS 1891.1.
This email address is being protected from spambots. You need JavaScript enabled to view it.
Special Pricing Valid to November 30th 2018 or until whilst stock lasts.