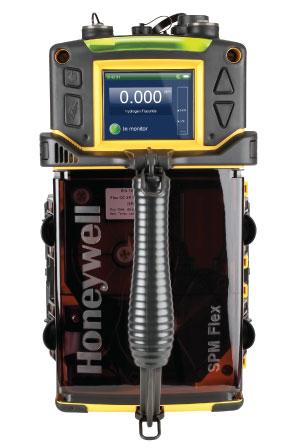 Tape-Based Gas Detector
The Honeywell SPM Flex gas detector for improving safety and productivity with the most flexible, user-friendly tape-based gas detector for low-level toxics.
The SPM Flex stands up to harsh conditions. Whether working in the sun and rain, around blasts of steam, or other challenging environmental conditions? The SPM Flex goes where you do, standing up to changes in temperature and humidity without compromising accuracy. It also works well in cleanrooms, thanks to its Teflon coating that doesn't attract dust. And if it's ever exposed to toxic gas or caustic liquid, just hose it down or use a decontamination wipe.
Featuring:
Flammable gas detection 0 to 100% LFL/LEL

Flip screen

Duty cycle to reduce Chemcassette® usage

K-factor multiplier

Additional gas formulas
contact us for more information about the SPM Flex Chemcassette from Honeywell